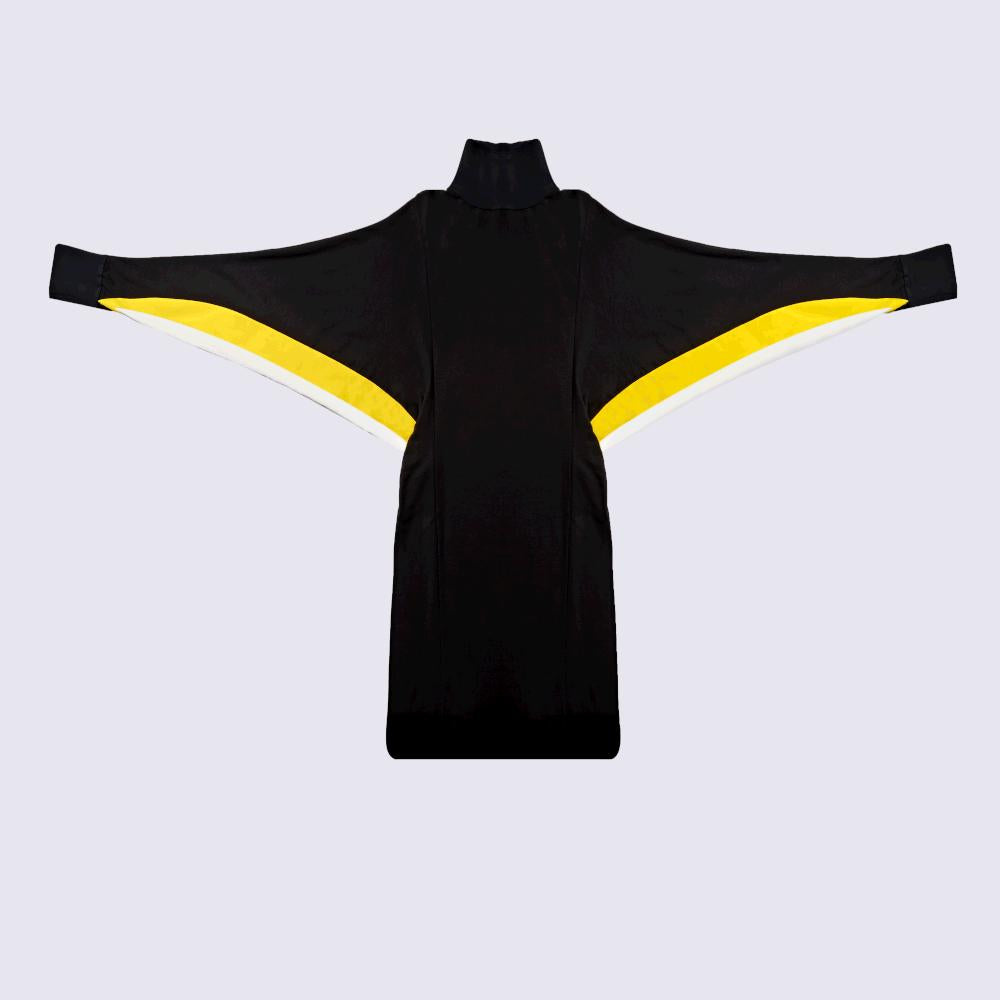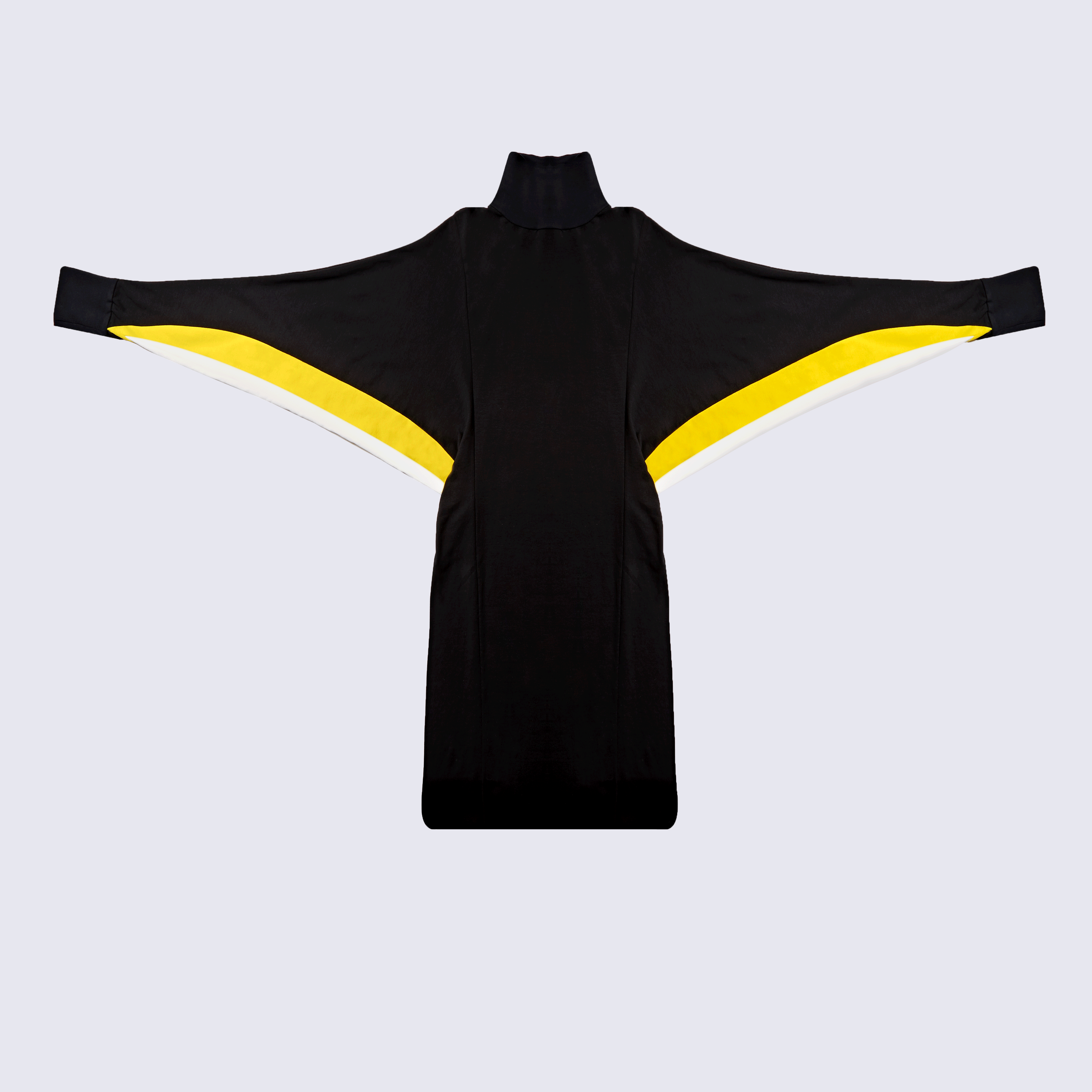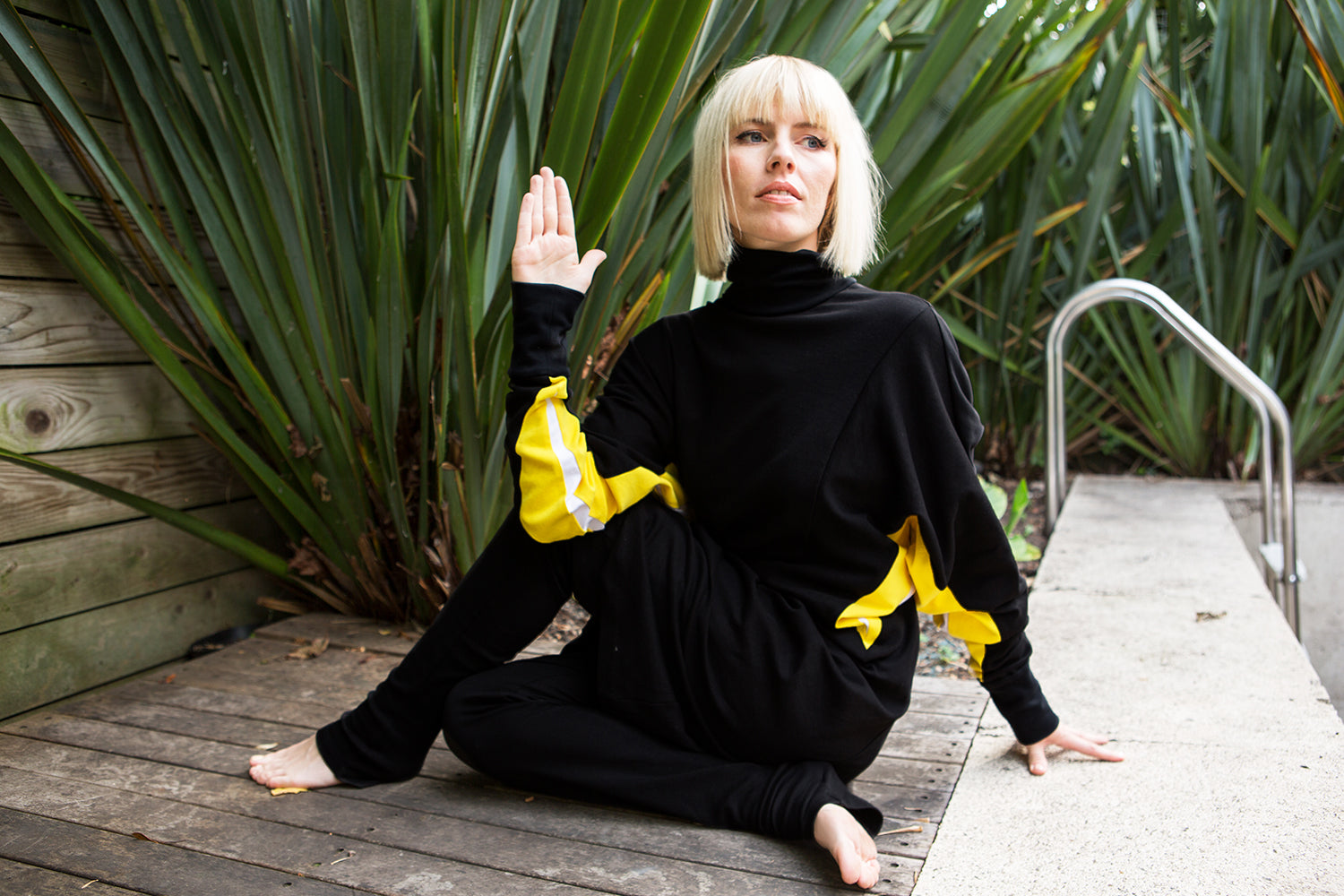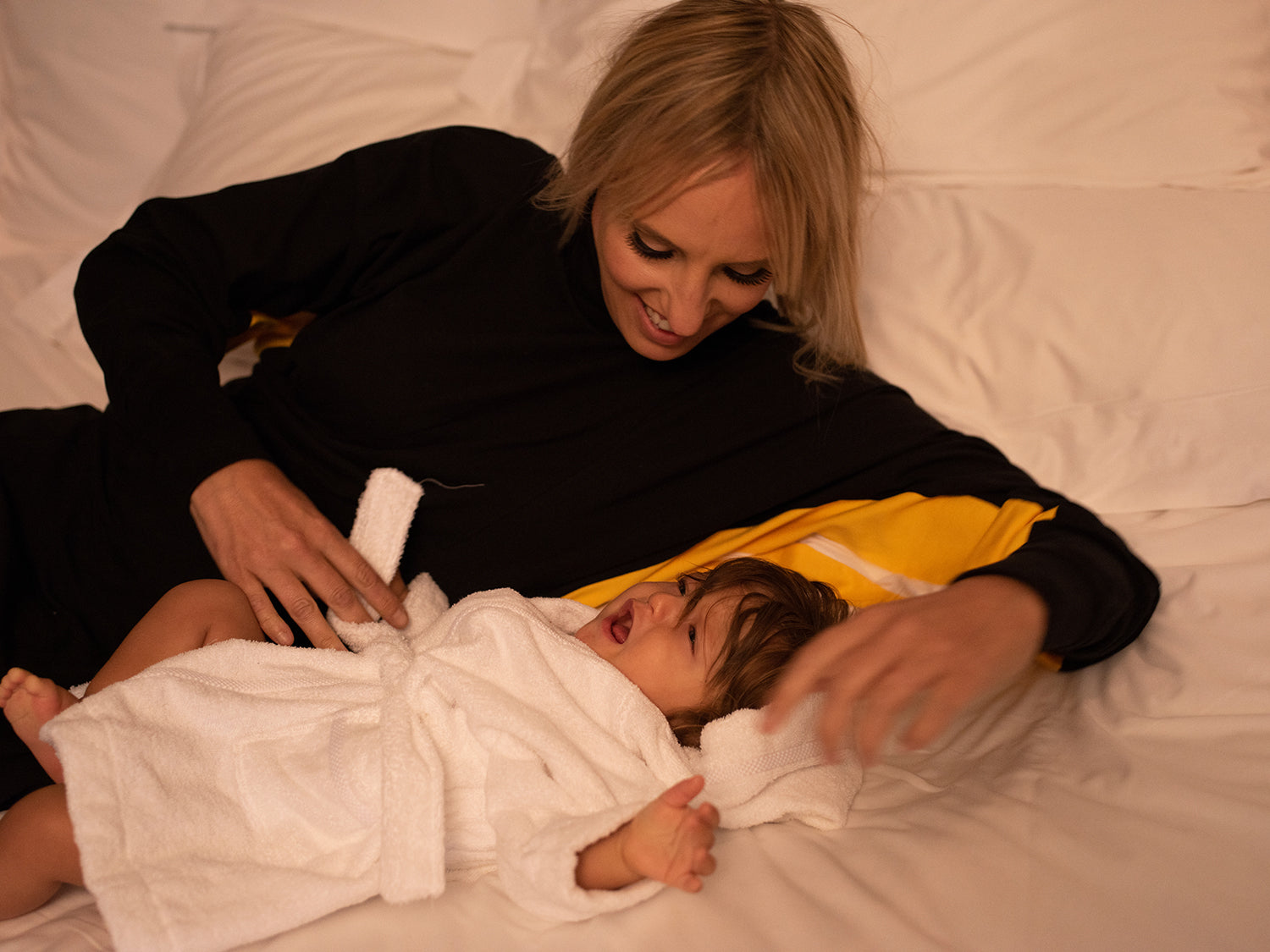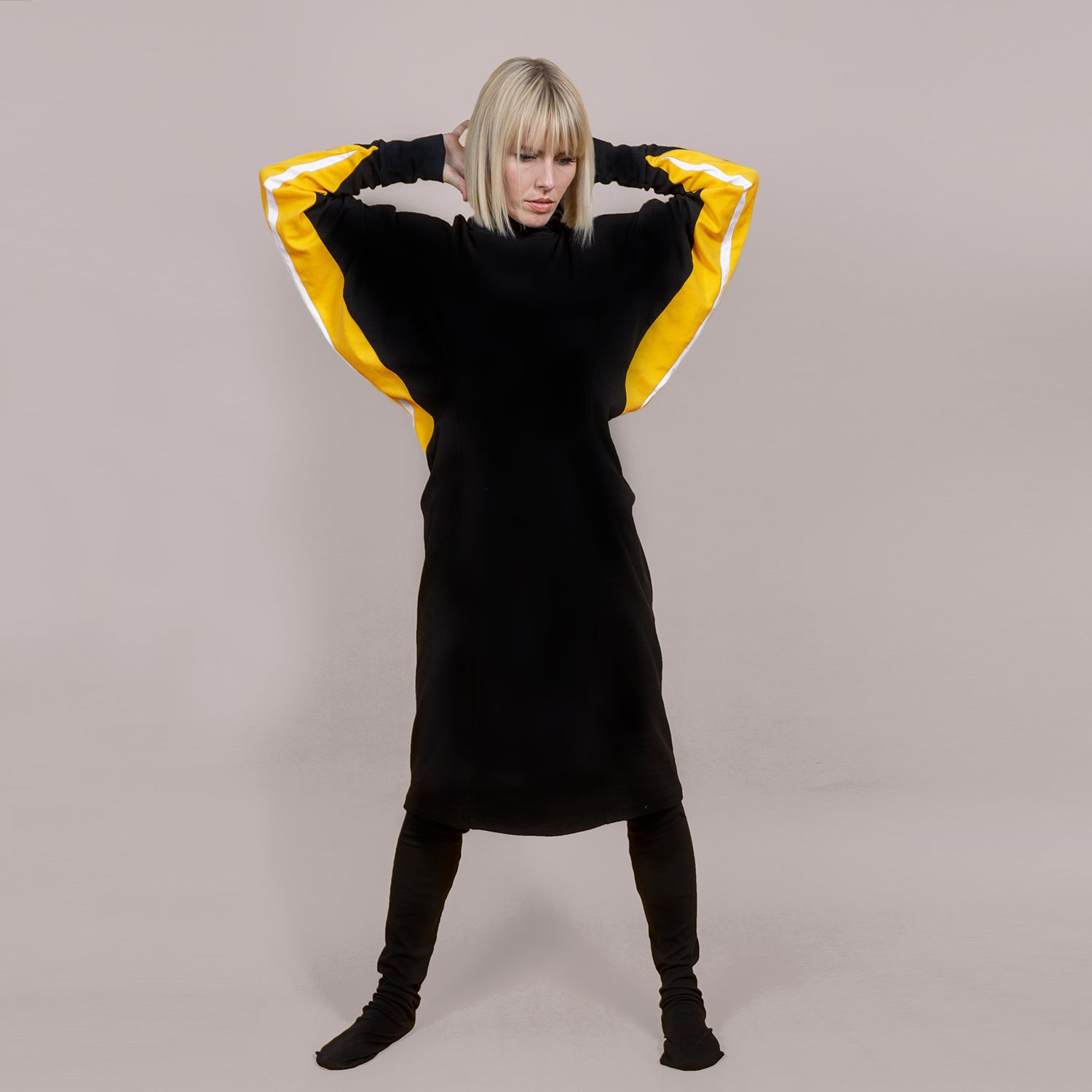 Golden-Winged Cacique Dress
The stylish bird–wing sleeves of this lounge dress were based on the colours of the Golden–Winged Cacique. Roll the high neck up and down for extra warmth after a long day out. Combine it with our matching lounge pants or leggings with socks to stay warm and sleep beautifully.

Organic jersey made for winter nights in or out

Soft and warm

Organically dyed

Vegan

Perfect during and after pregnancy

Made in Italy
Golden-Winged Cacique Dress
Shipping
Estimated time
We aim to deliver UK orders within 3-7 working days, if not sooner. We will send you an email with the tracking order and keep you updated by email if there is any unusual delay.
UK customers
We offer free delivery with any purchase to our UK customers. This will be sent by Royal Mail as Special Delivery or by Parcel Force for larger orders. If there is a strike, we will ship all of your items with DHL free of charge.
Worldwide
We charge a flat fee of £14 so we can deliver your large or small order wherever you are. Because of Brexit, European customers will be charged 20% in taxes upon delivery. 
Please check your country's regulations for orders above £900. For wholesale in Europe, please contact our partners Ankorstore. For the US and Canada, please contact Faire. 
FAQ
How do I know if all products are vegan and sustainable?
We are committed to protecting animals and our environment. It is against our principles to use any type of animal-origin products. As a business, we only use fabrics that are certified and fully traceable; our production is zero-waste, we use upcycled and non-plastic packaging and most of our printed materials are done on ecological paper. We are a small brand so we check our ateliers regularly.
Is Leticia Credidio clothing designed for outdoor wear as well? Can I go out in my sleepwear? 
Yes, absolutely! Our products are comfortable enough to sleep in, elegant enough to be awake in. Our clientele love to go out for dinners or to travel wearing our garments. 
My order is a gift. Will it come with an invoice?
Our parcels do not include receipts or invoices. Please drop us a message if you would like to add a special note with your order.
How can I return a garment if it does not suit me?
Our sleepwear is made to last and we only use sustainable fabrics. Try your purchases on in the comfort of your own home and if you need to send them back, you have 10 days from the date you received your order to exchange or return. 
Please make sure your items are returned new, unused and with our garment tags still attached. Returns that do not meet our policy will not be accepted and will be sent back to you. We offer free UK delivery and charge a flat fee for international delivery. However, these do not cover returns or exchanges.
Please contact our customer care team by emailing care@leticiacredidio.com if you have any further questions.